North Monastery
Primary School
Fáilte go dtí An Mhainistir Thuaidh!
Welcome to the North Monastery website.
We are a boys' school who look forward to meeting the needs and development potential of all our pupils. Our founder, Edmund Rice, believed all pupils have talents and abilities which should be nurtured in a caring, happy and Christian environment.

Today we continue this noble tradition.
Carl O'Brien – School's Principal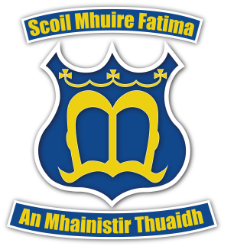 Sports' Day was on June 22nd in 2018. It was a fabulous day with the perfect temperatures for fun and sport. The boys ran and crawled and hopped and piggy backed and dropped eggs and fell over while all the time having a great fun. It was fantastic success and of...
read more
UPCOMING EVENTS
15th June | Trend Micro Visits the school to talk about "Being Safe Using the Internet."

18th June  | 1st class pupils and their parents visit our school for a tour.

19th June | 5th class and parents visit UCC as part of Professor Fluffy Programme.

20th June  | Science Day in our hall. All Welcome

22nd June | Sports' Day

29th June | Closing at 12:00pm for summer holidays
School Calendar
2017 – 2018
First Term

31 Aug | School Opens
30 Oct – 3 Nov | Mid-Term Break
21 Nov – 23 Nov | Parent/Teacher Meeting
22 Dec – 7 Jan | Christmas Holidays
Second Term

8 Jan | School Reopens
15 Feb – 16 Feb | Mid-Term Break
19 Mar | St. Patricks Day (closed)
23 Mar – 8 Apr | Easter Holidays
Third Term

9 Apr | School Reopens
7 May – 11 May | May Break

25th May | Referendum Day (closed)
4 Jun | June Bank Holiday (closed)
29 Jun | Summer Holidays
Have a look at our school premises.