North Monastery
Primary School
Fáilte go dtí An Mhainistir Thuaidh!
Welcome to the North Monastery website.
We are a boys school who look forward to meeting the needs and development potential of all our pupils. Our founder, Edmund Rice, believed all pupils have talents and abilities which should be nurtured in a caring, happy and Christian environment.

Today we continue this noble tradition.
Carl O'Brien – School's Principal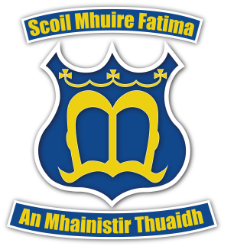 On September 22nd the boys who had full attendance or who made a big improvement during the previous school year were invited to a pizza party in the kitchen to celebrate their achievement. Well done to the boys involved and keep up the great work and hopefully we...
read more
Some hard working boys from Room 402 were rewarded with a popcorn party on Friday because they did all of their homework during the week. It is a great idea and encourages the lads to get the homework done and they get their treat on Friday. Well done boys!
read more
UPCOMING EVENTS
19th March | Closed – St. Patrick Day
25th April | Confirmation – North Carthedral
School Calendar
2017 – 2018
First Term

31 Aug | School Opens
30 Oct – 3 Nov | Mid-Term Break
21 Nov – 23 Nov | Parent/Teacher Meeting
22 Dec – 7 Jan | Christmas Holidays
Second Term

8 Jan | School Reopens
15 Feb – 16 Feb | Mid-Term Break
19 Mar | St. Patricks Day (closed)
23 Mar – 8 Apr | Easter Holidays
Third Term

9 Apr | School Reopens
7 May – 11 May | May Break
4 Jun | June Bank Holiday (closed)
29 Jun | Summer Holidays